Monitoring, the best solution visibility and control of goods
Monitoring, the best solution visibility and control of goods.
Price or product quality is no longer the primary basis for customer loyalty. With the logistical strain imposed by the pandemic, the rise of e-commerce and the digitalisation of all industries on the doorstep, customers value the experience they receive much more highly. To this end, freight and transport monitoring is the pearl that companies should not leave to chance.
Today, delivery tracking is the critical factor affecting customer loyalty and new demands across sales channels, so most recipients expect to know the status of their shipments in real time. A satisfied customer will buy again and may become a loyal customer promoting word-of-mouth marketing. Let's look at what monitoring is and how to choose the best tool.
Freight monitoring for the transportation of goods
Complicated or non-transparent monitoring generates customer anxiety, which can trigger the final experience. Digital updates are almost essential for the logistics industry. With the help of digital trends shaping the future, real-time monitoring of goods is an added value in the supply chain. Logistics and digital transformation enable insight into shipment location and delivery status, track location, protect cold chain integrity and optimize route selection.
Monitoring is the ability to know the status of a shipment or track transport units at all times. This constant tracking of goods increases logistics efficiency. However, guaranteeing 100% effective monitoring requires prior work to know the tool focused on these results.
Why a security system in freight transport?
Some of the events that require assistance from a security expert are:
Fires.
Assaults.
Kidnappings.
People in need of emergency assistance.
Robberies with a firearm.
Robberies with a knife.
Satellite tracking of GPS units.
Satellite tracking of people.
Violence.
There are several aspects that help a monitoring centre to be efficient and to function correctly. Among them are:
Having personnel highly trained in reacting to protocols
Having a good operational team.
Knowing what and how to do when suspicious packages and calls are received.
Training goes hand in hand with good management, results and satisfaction of the monitoring center.
Ways to apply:
GPS devices, where priority of vehicles and cargo is critical.
Digital platform, which provides visibility and control of operational and logistics management, ideal for obtaining valuable information for customers.
The experience standard is the new business paradigm. How to retain customers and offer them up-to-date solutions and information are two elements that will play in the balance to stand out from the competition.
Some steps to collect information, understand the benefits of monitoring and choose the best tool:
Understand the specific needs of each business.
Immerse yourself in virtual communities and analyze customer comments and opinions.
Understand the importance of the omni-channel experience.
Understand customer frustration as a negative chain factor.
Analyze and test customer management software (CRM) to gather information.
 What are the advantages of a digital platform for freight transportation?
Among the digital trends in logistics, freight management and visualization platforms provide optimal monitoring and respond to a closer follow-up of the goods' journey. Adaptability, scalability and compatibility are essential factors in choosing the right tool. As a strategic partner, we have powerful software that provides full visibility and control of the goods. Elis is our logistics operations management platform.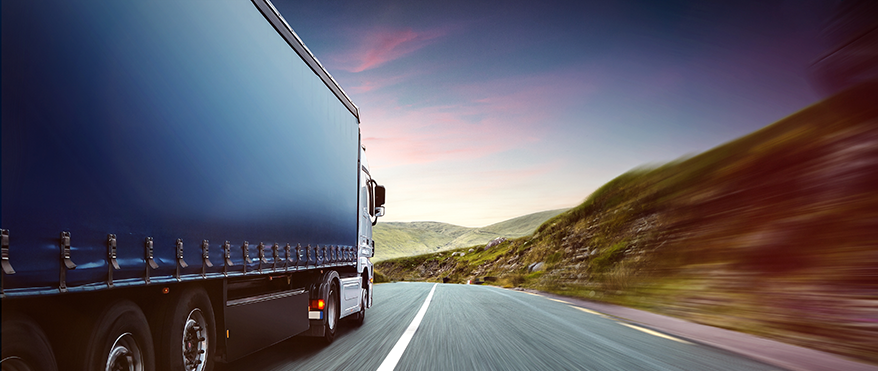 Benefits of operating with monitoring systems for your goods?
View all active operations.
Track shipments.
Detect possible delays and incidents.
Reduce extra expenses in logistics.
Controls departures and arrivals through a dynamic calendar.
Provides statistical reports.
Processes digitized documentation.
Increases security in case of eventualities during transit.
What is customer experience?
Customer experience is the perception of how customers treat a brand. The market appeals to emotions to create links between buyers and companies. In this way it anticipates needs and behaviors and seeks to make that bond a positive one. These perceptions drive customer trust and loyalty. In other words, if the customer feels well treated and finds solutions to their specific needs, they are likely to create a positive bond.
The logistics industry must invest in these long-term relationships, in line with digital trends, and offer a personalized experience. In this sense, the impact of monitoring of transporation is relevant because it allows huge amounts of data to be collected, processed and responded to the demand for speed and increased logistics capacity.
A good experience is built on the quality of the product or service and the link with the people offering it. If this experience is positive, business growth is enhanced and brand promotion finds an organic path to customer retention.
What are the challenges of today's technology?
Logistics competition is set to continue to grow, so companies must manage today's technology and take advantage of opportunities through a more flexible retail experience. Not surprisingly, the challenges of e-logistics put the customer experience at the forefront.
Key challenges include last mile management, specialized IT and network talent, sustainability as a short-term goal, and return or reverse logistics policies.
Last mile distribution is an essential step for companies to meet their customers' expectations.
Efficiency in the logistics chain
Satellite tracking and tracing ensures that goods are tracked throughout the entire product movement. Monitoring of the truck fleet is very important during all stages of the supply chain. It assists in the complete supervision of last mile deliveries in real time.
Tracking allows immediate visualization of the satellite location of the transport trucks. Thanks to its functions, recipients can know every detail that is of interest to them, such as the route that is traveled, the location or the physical condition of the unit. Failure to implement vehicle tracking can cause delays in deliveries. Remember, the customer comes first. That is why this service is indispensable to keep you fully aware of the movement of your goods.
When a vehicle tracking mechanism is not implemented for the freight forwarding service, the effectiveness of all logistical processes is put at risk. This is because the various tasks in a supply chain are interconnected. If one fails, all the others can fail.
https://bffinternational.net/wp-content/uploads/2022/11/WhatsApp-Image-2022-11-11-at-3.32.55-PM.jpeg
405
1080
Celeste Diaz
https://bffinternational.net/wp-content/uploads/2020/04/BFF-International-Logo-1030x1030-1-300x300.png
Celeste Diaz
2022-11-11 13:35:56
2022-11-11 13:36:39
Monitoring, the best solution visibility and control of goods