Transport optimization with technology.
Companies must manage complex, border-crossing supply chains with inefficient manual processes, long process times, increased risks and a host of regulatory requirements that characterize such supply chains.
In order to overcome all of these challenges, it is essential to automate and control transportation management and processes; increase inventory and cost visibility; and reduce costs, time and risk factors. The only way to achieve higher profits is to outperform the competition and this can only be achieved by automating management with technology.
The software makes it possible to seize new opportunities, strengthening and expanding customer satisfaction by optimizing all transport management processes.
The goal is to design and optimize the entire supply chain network to automate the management of transport processes, eliminating information silos and lack of process continuity to achieve logistics visibility and control throughout the global chain. In this way, an effective plan can be created to meet the demands of products on the move.
Companies around the world and in all sectors – manufacturing, retail and distribution – need to optimize their transport operations for better decision making. The software must have tools for strategic and tactical supply chain planning and transportation execution to create a plan for products in motion and then execute that plan through supplier collaboration to improve turnover, increase customer satisfaction and ensure customer loyalty. All of these benefits allow for better decision making.
Transport planning and execution processes must encompass all modes of transport. Companies need to determine what the supply chain will look like, what inventory is needed, where inventory should be installed in order to get the best transport prices, develop and execute transport plans for own and third party assets. In this way, the most efficient logistics route can be created to achieve the best results and improve visibility from the time the order is created to the delivery of the product.
Companies should cover different areas according to their specific needs:
Transport planning
Transportation planning allows you to analyze shipment orders based on origin and destination, consolidate loads, and determine the most appropriate way to move freight based on delivery dates and budget for the move.
With point-and-click functionality with interactive map graphics, it is easy to intelligently route and schedule shipments in the chain, develop strategies, or implement dynamic transportation plans in real time.
Transport planning allows optimisation of daily or weekly transport plans through load consolidation, transport selection, inbound and outbound integration, including routing of common carriers. Daily or multi-period transport plans can be created, as well as tactical transport planning with "what if" scenarios, improved fleet design and capacity. The full spectrum of specific needs is covered, lowering costs and improving service to customers.
Network design
Network design must be integrated with tactical planning to achieve better results; it aims to solve supply chain modeling, optimization problems, including product input and output, strategic and tactical planning and global and regional planning. The point & click function with interactive mapping allows you to view the entire logistics modeling and design and optimize the entire supply chain network, balancing warehouse and inventory costs along with transportation and production costs to create greater efficiency according to customer demands.
A good network design facilitates decision making regarding new properties, plants, distribution centers, etc. Better investments in equipment can be made, budget constraints can be accommodated, options for material sourcing, plant locations, transport and customer requirements can be adapted and much more. Other advantages are being able to address manufacturing planning, inventory positioning, market analysis, strategic pricing and map-based graphical modeling.
Route planning
Route planning provides the technology necessary to develop the strategy to implement a dynamic, real-time route and enables intelligent routing by scheduling transport assets, using point-&-click functionality and interactive graphical maps.
This type of planning is specifically composed of two integrated applications:
Route design: a strategic and tactical tool that can be used to optimize service strategy, workload and to design master routes and zone routes.
Route dispatching: an operational tool that can be used to schedule vehicles and drivers using optimal multi-stop routes and track progress as they move along their route and stops.
Route planning covers the entire spectrum of the routing process and allows for lower costs and improved customer service.
Other important aspects to cover in the transport and logistics process to achieve efficient management are:
Tactical planning
Tactical planning has a map-based interface that is the ideal tool to model logistics visually. This application allows the design and optimisation of supply chain logistics. When integrated with Network Design, tactical planning is able to model the entire supply chain by optimizing problems at a specific time or over several periods. It allows solving tactical production planning problems, including production origination, seasonal changes in demand, inventory and cost changes in different periods.
Transport purchasing
It allows optimizing the entire process from quotation and determining the best pricing while minimizing costs within the transportation network and meeting business constraints. This application is designed to help shippers find the supplier that best meets their transport requirements.
Shippers can prepare a request with all the necessary requirements and then evaluate quotes and select the lowest cost one that meets their needs. A map-based interface is ideal for evaluating the options and determining the best match.
The importance of optimizing transport management
In a highly competitive world, it is very important to optimize transport management and all its activities in order to achieve product visibility and thus customer satisfaction. We recommend the following functionalities: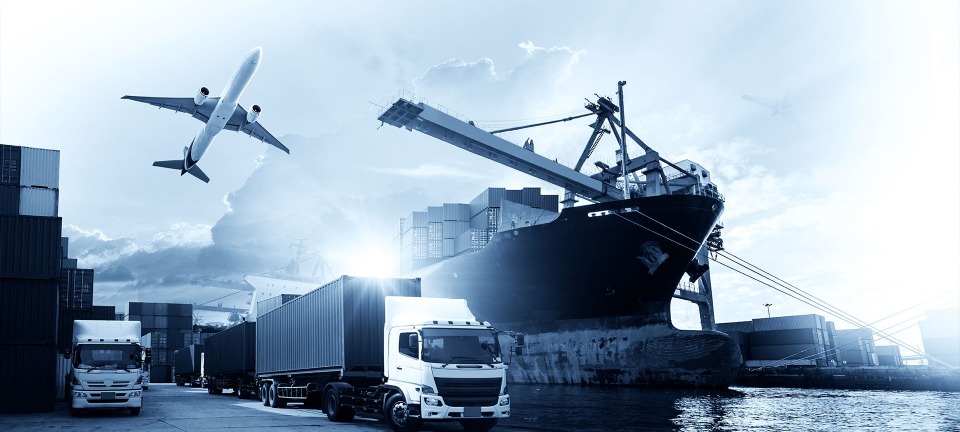 Self-service business intelligence
Allows users to easily analyze data and generate reports, as well as export that data to an external source to be used to create another analysis tool of their choice.
Map-based graphical interface
Visually represents operations in a map-like context and allows manipulation of logistical objects directly on the screen such as locations, orders and routes. Commands relevant to the selected object can be accessed. This graph is designed to facilitate visualization, analyze the configuration and performance of the supply chain.
Emissions modeling
Helps to model and optimize the carbon footprint in order to be greener and more sustainable in the operation of the chain. It enables modeling of variable and fixed emissions; modeling of greenhouse gas emissions associated with various processes and entities in the supply chain network, such as production plants, warehousing, distribution centers, processing machines and transportation; and modeling of emissions at the product level.
Optimisation Technology: supported by sophisticated mathematical algorithms, allows optimisation of transport plans. They can include multi-stop transports, continuously moving routes, consolidated freight through pooling points.
Globalization demands that all companies be prepared to work across borders. They must be prepared so that the chain can be profitable, competitive, low cost and efficient wherever in the world it must operate.
The logistics and transport operation must be aligned with current business needs, and spreadsheet processes are no longer sufficient. The market demands that companies become more efficient with technology in line with the times we live in.
In conclusion, some of the benefits that technology brings to your transport processes are reduced delivery times; improved customer satisfaction; optimized compliance with import and export regulations; increased profitability; better visibility of freight and supply chain partners; reduced inventory; improved cash flow; and increased turnover.
https://bffinternational.net/wp-content/uploads/2022/11/WhatsApp-Image-2022-11-11-at-3.09.03-PM.jpeg
580
1080
Celeste Diaz
https://bffinternational.net/wp-content/uploads/2020/04/BFF-International-Logo-1030x1030-1-300x300.png
Celeste Diaz
2022-11-11 13:11:17
2022-11-11 13:37:30
Transport optimization with technology